Product Description
ZONKIE Bike Pedal, Universal Nylon Bicycle Pedals
Pedals boby:

Nylon composite material,moer comfortable to step on,waterproof,dustproof and anti skidding.Chromoly steel axle bearing,more stable,long service life.

Pedal size:

4.30(L)*3.94(W)*0.98(H)inches,0.79bls each pair,Wider platform size for long ride comfortable ride experience,make the ride safer.

Easy to install:

L for left pedal, R for right pedal,9/16 inch Cr-Mo steel spindle suitable for most mountain bike,road bike,etc.

Anti-skid nail:

To increase the friction,to prevent foot slippage,to ensure that the rider safety.

Fits For:

mountaun bike,road bike,BMX bike,Fixie bike.MTB bike,Ccyling bicycle.

Two style:

3 bearings and needle roller bearing can be chosen.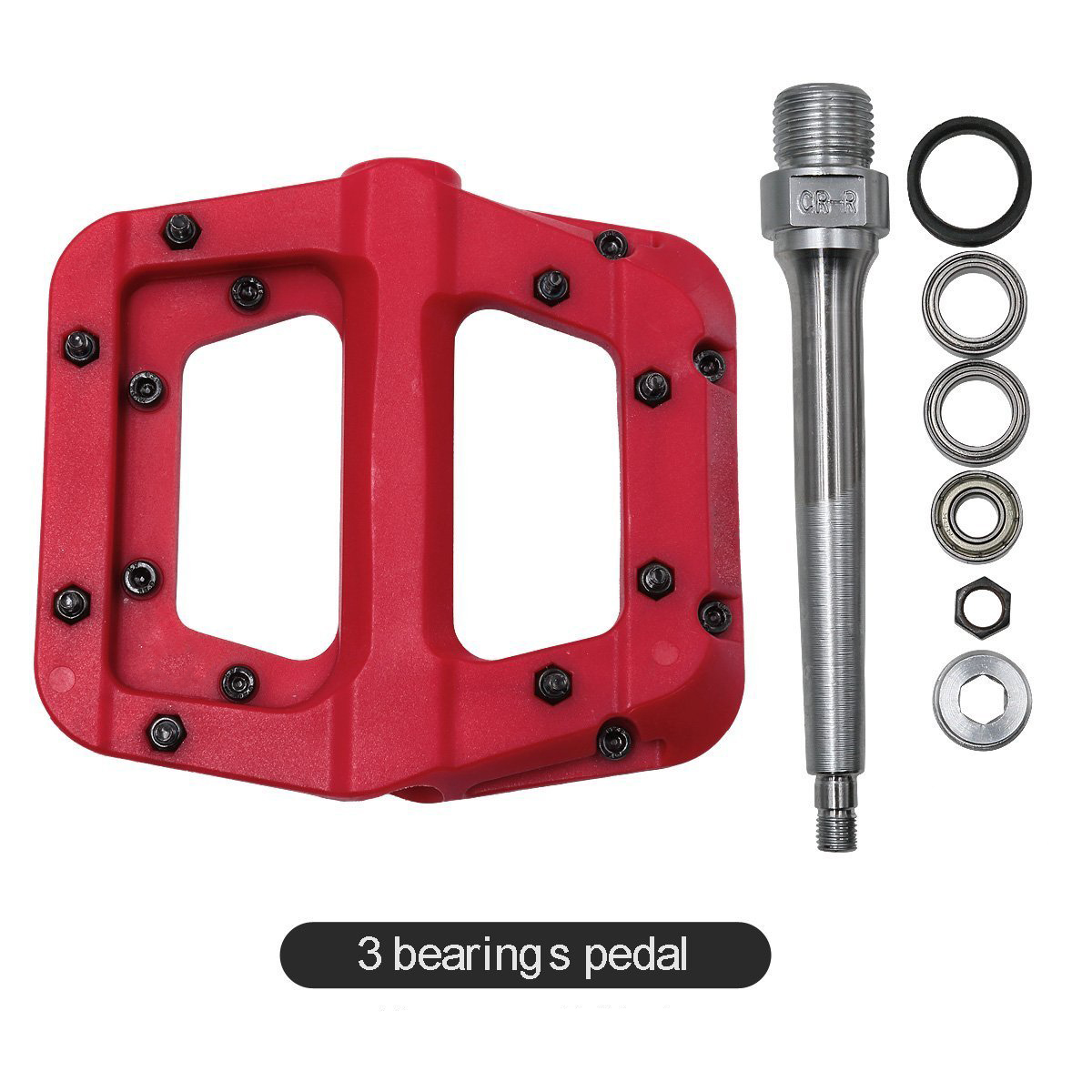 Features
Product Name: Bicycle Pedals
Color: Red
Main Material: Nylon
Weight(1 Pair): 425g
Thread Diameter: 1.4cm(9/16")
Product Dimension: 4.30(L)*3.94(W)*0.98(H)
Using the bike wrench to set up a pedals within minutes.
1. Bike pedals "R" and "L": marked on the top of the screw thread help you won't mix up the two sides;
2. Attach the bike pedals to the bike crank arms in the right position.
3. Easy to put on with bike wrench, get done with the installation within several minutes.
Warm notice on the installation
* We recommend that clean your crank before the installation to help remove any grit in the threads
* To prevent the pedal from being difficult to remove in the future, you could put a little grease on the pedal thread.