Product Description
ZONKIE Bike Pedal Set, Universal

Nylon

Bicycle Pedals
Nylon composite body for long-lasting durability. Nylon composite material. Chromoly steel axle bearing, long service life.
Replaceable steel pins for improved grip. Big tread bicycle pedals provide a more comfortable ride experience.
Sealed bearing for better clearance, stability.
Concave platform for increased control.
Wider platform size for long ride comfort.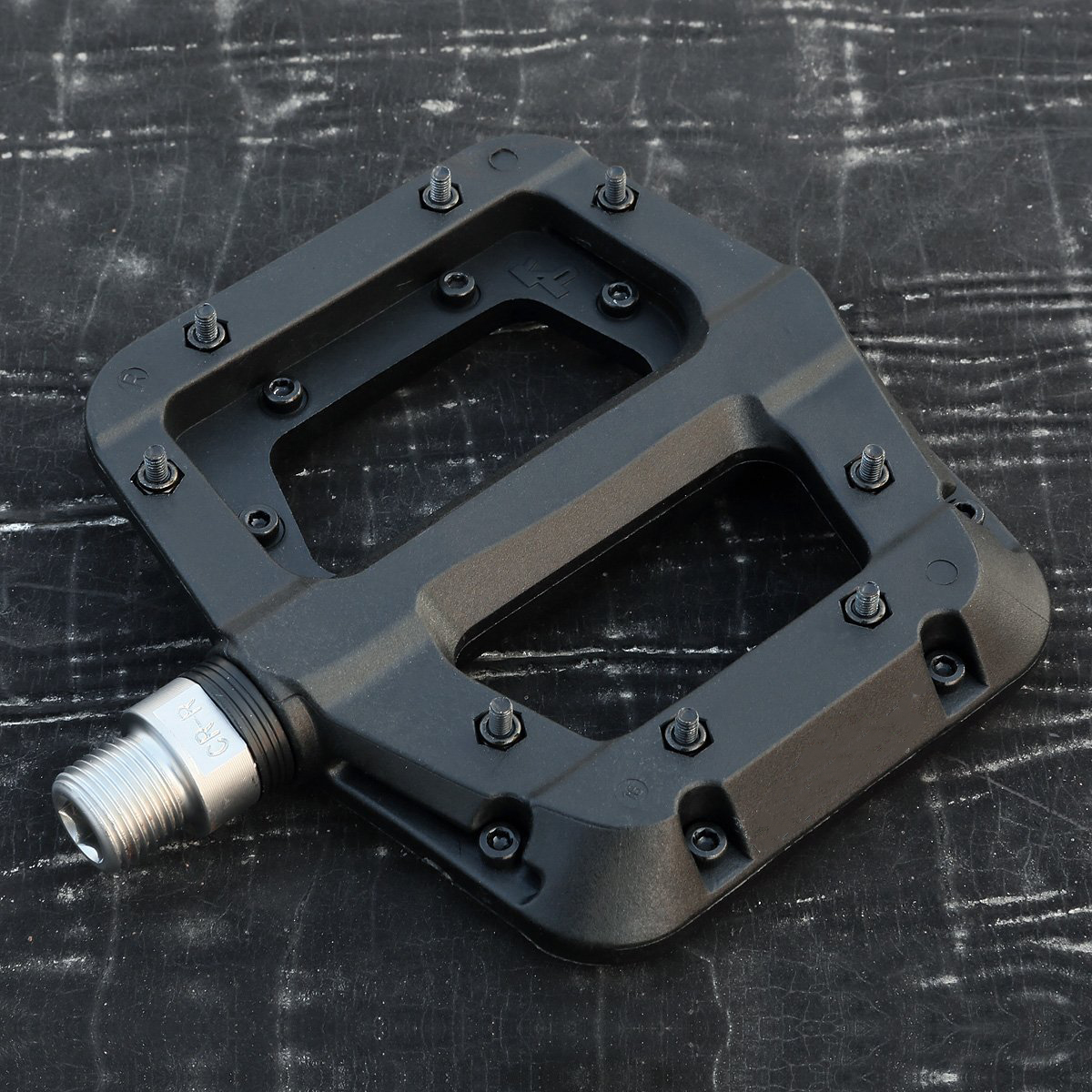 Features
Product Name: Bicycle Pedals
Color: Black
Main Material: Nylon
Weight(1 Pair): 425g
Thread Diameter: 1.4cm(9/16")
Product Dimension: 4.30(L)*3.94(W)*0.98(H)
Using the bike wrench to set up a pedals within minutes.
1. Bike pedals "R" and "L": marked on the top of the screw thread help you won't mix up the two sides;
2. Attach the bike pedals to the bike crank arms in the right position.