Product Description
ZONKIE Bike Seatpost Carbon Fiber Road Bike Mountain Bike Offset Seat Post
Size - Diameter: 27.2/31.6 mm (1.07/1.24 inch) . Length: 400 mm (15.75 inch) . Weight: 210±10 g ( lightweight ) .Maximum load weight: 120 kg .

Material - Carbon Fiber + Aluminum Screws.Very durable and lightweight, excellent toughness, no deformation, corrosion resistance,while reducing weight, we always consider maintaining its rigidity.

Easy to Install - It's complete set , ready to be installed and used right away,suitable for most seat rails . 3 K matte finish, exquisite workmanship, nice touch feeling , you can be used for road bikes , long-distance mountain travel bikes,MTB, BMX, DH,etc.

Note - Please choose the right size of the seatpost . How to choose the size: 1.Check the diameter of the original seatpost ,choose the same size as the original diameter. 2.Measure the inside diameter of the frame tube.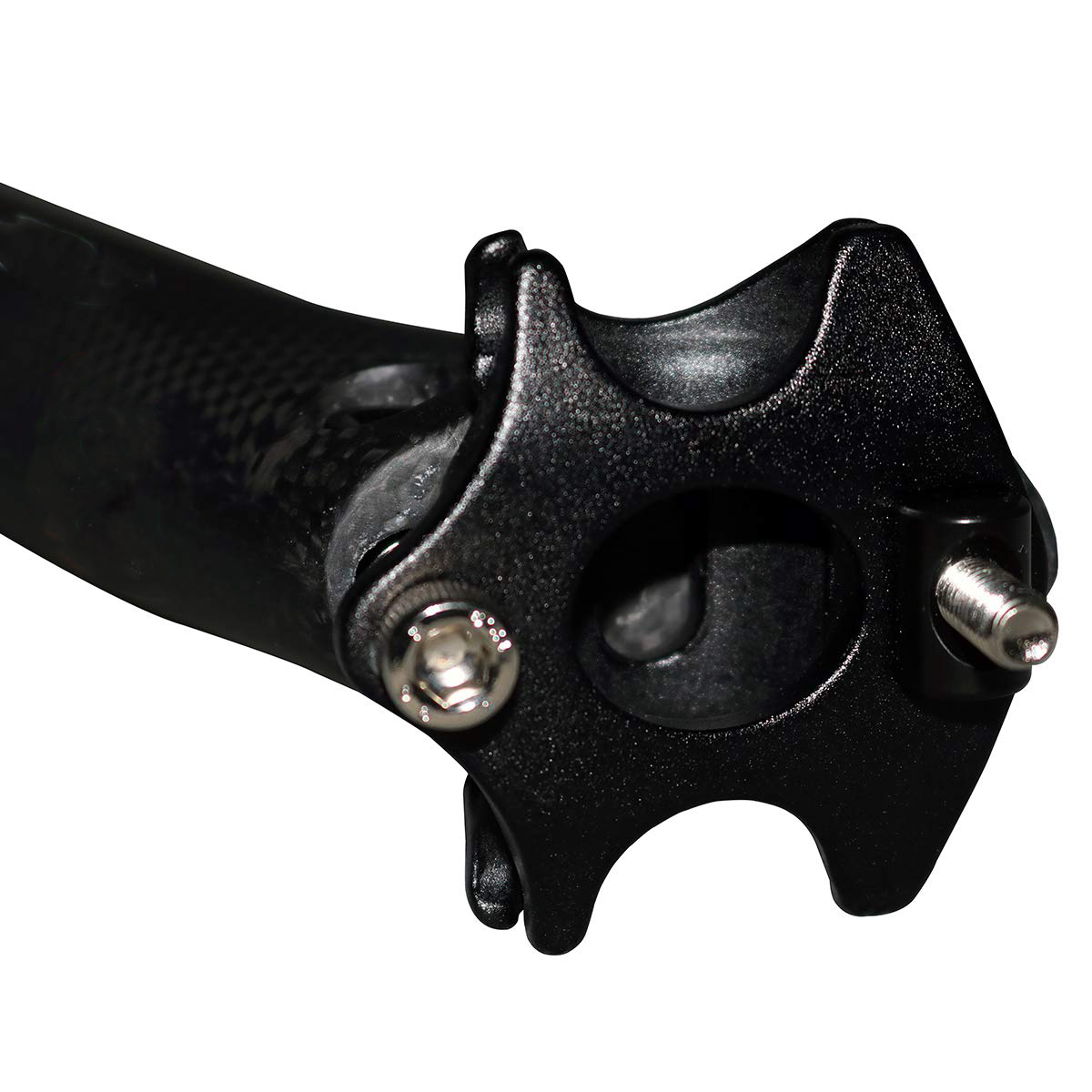 Note: Please choose the right size of the seatpost . Some customers to buy the frame seatpost diameter is not standard, resulting in the seatpost can not be installed, please be sure to check,The seatpost needs to be properly secured using the seatpost clamp .
Specification:
Color: 3 K matte black
Material: Full carbon fiber
Size: 27.2/31.6 × 400 mm
Diameter: 27.2/31.6 mm
Total length: 400 mm (15.75 inch)
Use: mountain bike, track bike, fixed gear, road bike, MTB, BMX, DH,etc.
FAQ:
Q: What is diameter of this seat post?
A: 27.2/31.6 mm
Q: Does this come with the seat clamp?
A: Yes
Q: How to determine which seat post will fit my bike?
A: Measure your post with calipers for diameter, Measure your old seatpost length, select your new seatpost length. If you don't have measure tool, you could measure the outside diameter of the seat tube with a ruler, and caculate the diameter of your old post.