Product Description
ZONKIE Mountain Bike Pedal Nylon Fiber Non-Slip 9/16 Inch Bicycle Platform Flat Pedals for Road Mountain BMX MTB Bike
Wide Platform Pedals: Lightweight Nylon Fiber composite body with a concave platform offers an optimal surface area for long ride comfort and pedaling efficiency.
Build to last: Fully sealed bearing bicycle pedals keep spindles from water and dust which ensure great durability and performance.
Safety first: 12 replaceable hex-head threaded traction pins per side offer more bite for increased grip and control.
Easy to install: 4.84*4.1*0.94 inches, L for left pedal, R for right pedal. Standard 9/16" sturdy Chromoly steel axle bearing fits for most bikes.
Universally: Suitable for commuting, recreational riding, BMX, cruisers bicycle, kids' bikes, road bicycles, MTB bicycle, mountain bicycles, junior bicycle, city bicycle, etc.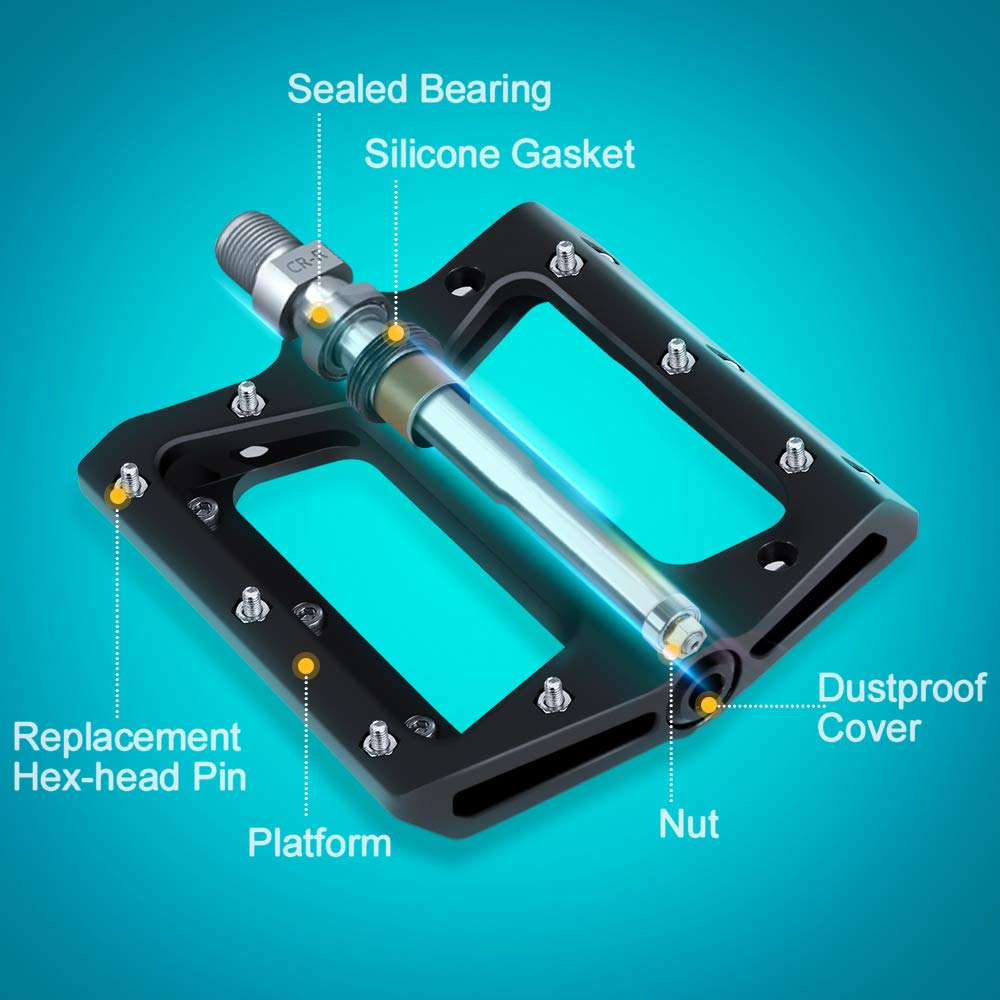 A Great Choice for Commuting
Commuting to work on your bike will save you money on fuel, at the same time, it will reduce your environmental impact. This flat pedal will help you reach that goal.
1. The flat pedal has a Nylon composite body and weighs only 6.28 OZ per side, a lighter flat bicycle pedal make you more energy efficient.
2. The platform is quite large to fit any size of foot or shoe, and the pedal surface features small pins help to keep your feet in place.
3. The bike pedals are exceptionally easy to use and install, which makes them a great choice for commuting.