Product Description
ZONKIE Road & Mountain Bicycle Water Bottle Cage
PREFESSIONAL: Made using high quality materials and components. Used by both professional and amateur riders alike. Tested repetedly to ensure quality and durability.
ADJUTABLE: Adjusting Hinge- Transforming the cage tosuitable for any bottles diameter! The fixed screw at the bottom of the carrier, functions as adjusting knob. It is easy to adjusted by hand or Allen wrench (provided). The benefits of regulating are: A) Control the magnitude of the tension and B) Adapt the different thickness of the kettle for max secuirty.
EASY INSTALLATION : To ensure easy installation and use we provide you both Aleen wrench & screws. Use the 4 mm Allen key (included) to fasten the cage to the bike frame, each screw at the time (provided as well). Continue to tighten the screws until you can't tilt the cage. Guess what - You're ready to go!
QUALITY: Made of Aluminium Alloy and PE, extra strength and durability . Incredibly strong yet lightweight so you don't get tired on long-distance trevel. Also it is non-deformable and rust resistant (anticorriive).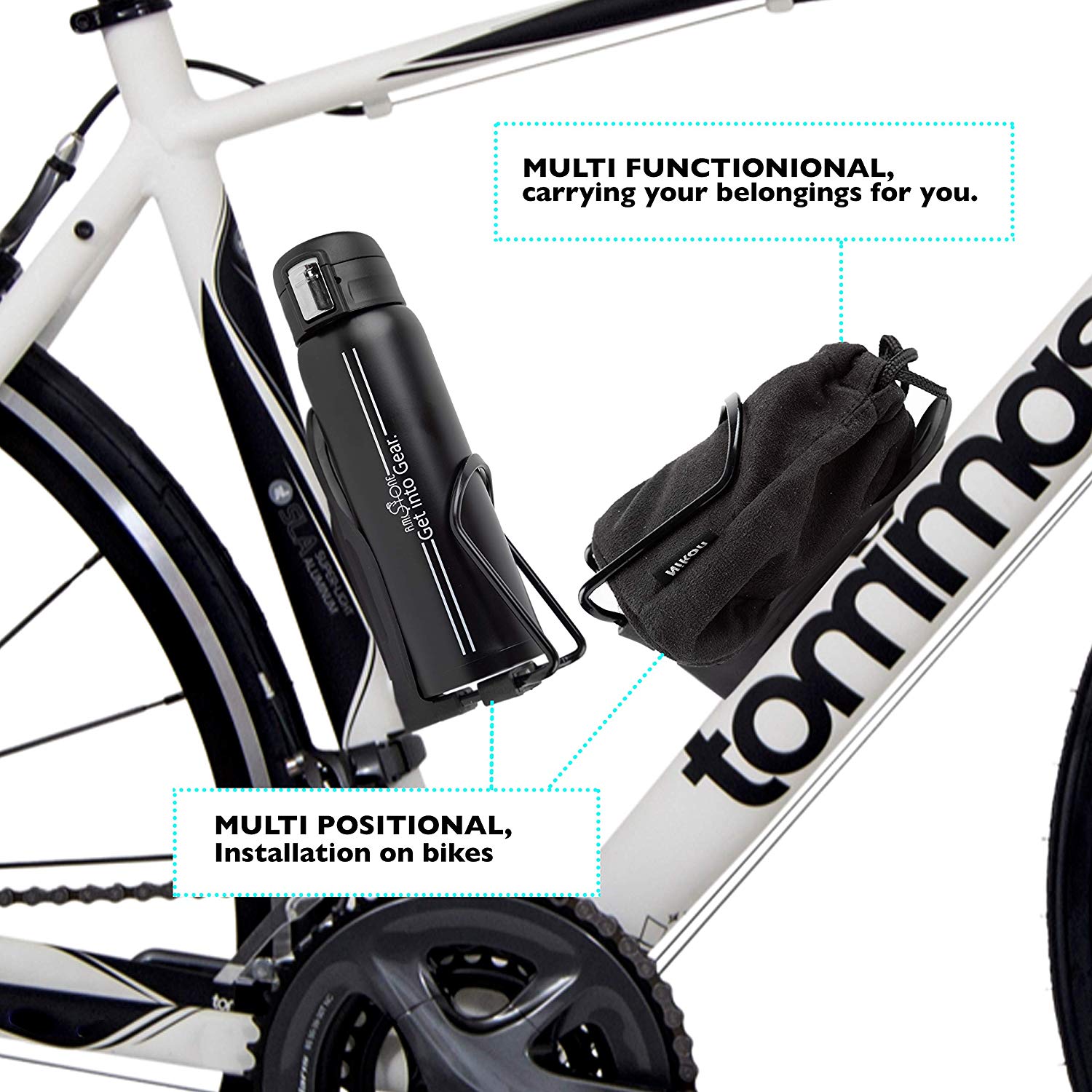 Key Product Features :
Compatibility - Fits verious of water bottle diameters .

Convenience - Provided with the tools required for installing on bikes frame.

Protection - Curved design to secure all possible angles.

Comfortabiliy - Easy to reach during rides, fit veriouse locations on bike.
Product Specifications: