Product Description
ZONKIE Bicycle Handlebar Aluminium Alloy with Matted Coated Surface
[Size]Length 580mm(22 1/2 inch),bar bore diameter of the clamp 25.4mm(1 inch, pls check your bicycle before buying, the handlebar is for 1 inch bicycle stem), standard bar ends diameter 22.2mm.

[Weight]net weight of the handlebar about 182g (6.4oz),lightweight design with DB tube drawing technology,light weight tube delivery same leverage.

[Material]Forged heat treatment T6061 aluminum alloy with anodizing matted surface.

[Easy To Install]handlebar was well painted and the mid area for clamp has been marked for installation,bar ends with matted but smooth surface, you can easily install all kinds of grips.

[Application]This 25.4mm flat handle bar suitable for most kind of folding bike road bike small wheel bike cruiser bike children bike (pls check the bike stem size make sure you order the right bars).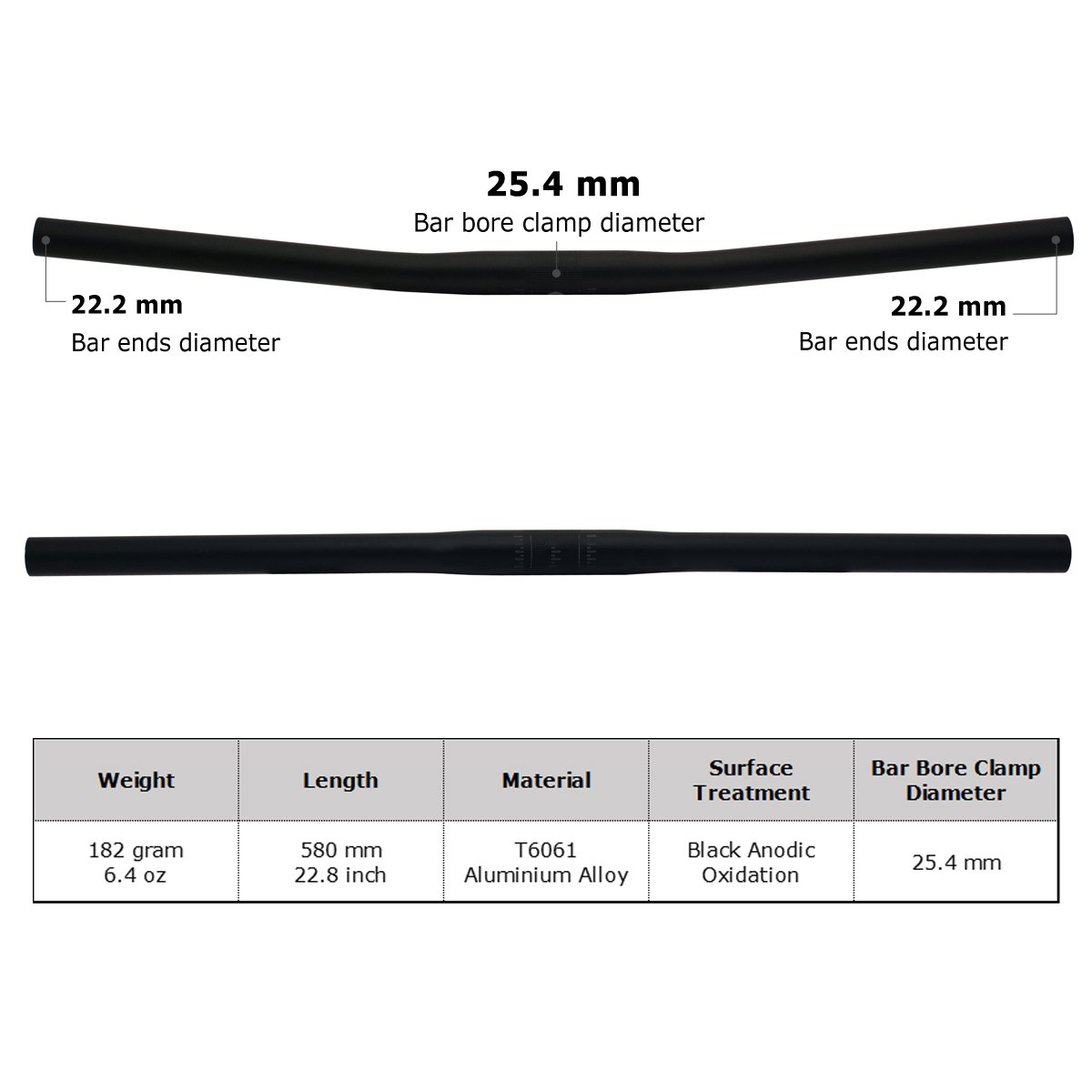 Specifications:
Material: T6061 aluminum alloy
Color: black/silver
Diameter of clamp area: 25.4mm / 1 inch
Diameter of the bar ends: 22.2mm standard bar ends
Length of flat / riser bar 580mm/ 22 1/2 inch
Weight of flat / riser bar: 182g / 6.4 oz
Lightweight Design:
With the DB tube drawing technology (thickness of the pipe wall is distributed according to the distribution of force)
Compare to traditional bar,for the same size this handlebar with lighter weight but provide same strength and tenacity
Well Painted Surface:
Thermal heat transfer logos,scale marked at the middle of the bars, easy to find the center point for installation
Special design for folding bike road bike and other small wheel bikes