Product Description
ZONKIE TT Handlebar Aero Bars Triathlon Cycling Bike Rest Handlebar for Bicycle Aerobars for Road Bike
Aerobars are consist of high-quality aluminum alloy handlebars, plastic elbows rest trays and Soft sponge cushions.

Please measure your handlebars diameter prior to purchasing. The clamp fits handlebar with diameter from 25mm to 31.8mm (by adding or removing shims). We do advice you have the aero bars installed by a professional/people at the local bike store. Set of Shims and anti-slip tape can be applied to get aero bars to tighten on your handlebars.

With ergonomic design, used to relax under good road conditions in the long-distance cycling.

Tri bars with connected clamps, arm pad and sponge cushion(pad and sponge cushion are removable for easy cleaning.)

Multi-adjustable: Independent rest & bar adjustments - bar length, bar angle, bar width, armrest angle & placement.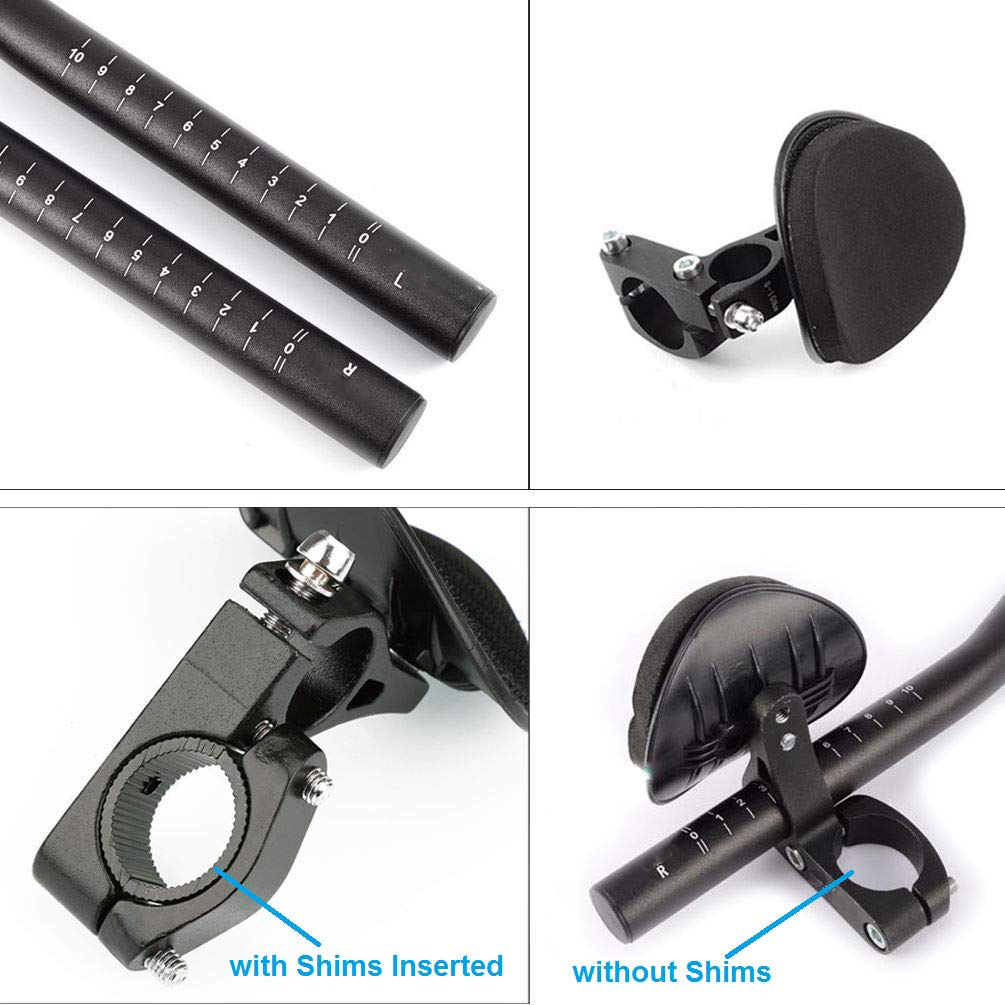 Things You Need to Know:
When you position the aero bars on the crossbar of your handlebars, tightening the mounting bolts just enough to hold the aero bars in place. You don't need to tighten them fully since you still need to adjust the vertical position of the bars.
Measure the length of your crossbar and compare it to the aero bar kits you're considering to make sure that the kit you want will fit your bike. Make sure that you have at least 1 to 1 1/2 inches of available crossbar space on each side of the handlebar stem so that the clamps or mounting brackets will fit.
Once you finish the installation, take your bike out for a test ride in a flat area that is free of traffic, riding at a slow pace while testing your new aero bars.